Filter by Category
Computers and Technology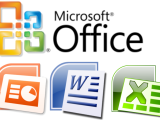 Computer Basics
with Stephen Wong

Jul 11, 2018 at 6 pm
Today, one of the basic skills necessary to succeed at a workplace is to know how to use the computer. Computing has become an integral part of everyday life in the twenty-first century. This course introduces you to the fundamentals of computing, explains the components of a computer, explores basic operating systems, and shows you how to use a mouse and a keyboard. The course is modeled after the Northstar Basic Computer Skills program and is used by many workforce development agencies. Required: your own pen drive to save work. Wed, 7/11-8/22, 6-8pm.
Microsoft Excel, Basic

Jul 10, 2018 at 6 pm
This is a spreadsheet course for beginners. You will start with the basic features and functions and create basic worksheets. You will learn how to edit & format and begin to analyze data. USB flash drive is required. Tues/Thurs, 7/10-8/26, 6-8pm.
Microsoft Excel, Intermediate

Jul 31, 2018 at 6 pm
A continuation of the Basic course. You will learn more advanced techniques in formatting, designing & editing spreadsheets and at completion you will have a spreadsheet that performs mathematical calculations and displays using charts & graphs. USB flash drive is required. Tues/Thurs, 7/31-8/16, 6-8pm.