Filter by Category
Our Classes
Building Better Soils
with Katharine Garland

Aug 21, 2018 at 5 pm
Healthy soil is the foundation for gardening success. Workshop participants will learn the bet methods for analyzing soil quality and how to add amendments (fertilizer, compost, etc.) to optimize plant growth. Offered by the Cooperative Extension Office of the University of Maine and presented by University of Maine Cooperative Extension Horticulturist, Kate Garland, this workshop is just what you need this summer.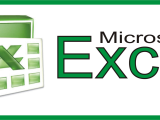 Microsoft Excel, Intermediate

Jul 31, 2018 at 6 pm
A continuation of the Basic course. You will learn more advanced techniques in formatting, designing & editing spreadsheets and at completion you will have a spreadsheet that performs mathematical calculations and displays using charts & graphs. USB flash drive is required. Tues/Thurs, 7/31-8/16, 6-8pm.